Here in the urban jungle, we observe a peculiar species: the San Francisco Realtor.
Each day, she awakens to roam the concrete savannah, armed with glossy brochures and a steely determination. Yet, a recent article from Business Insider—bluntly titled, There Are Way Too Many Real-Estate Agents—reveals a startling proliferation of her kind...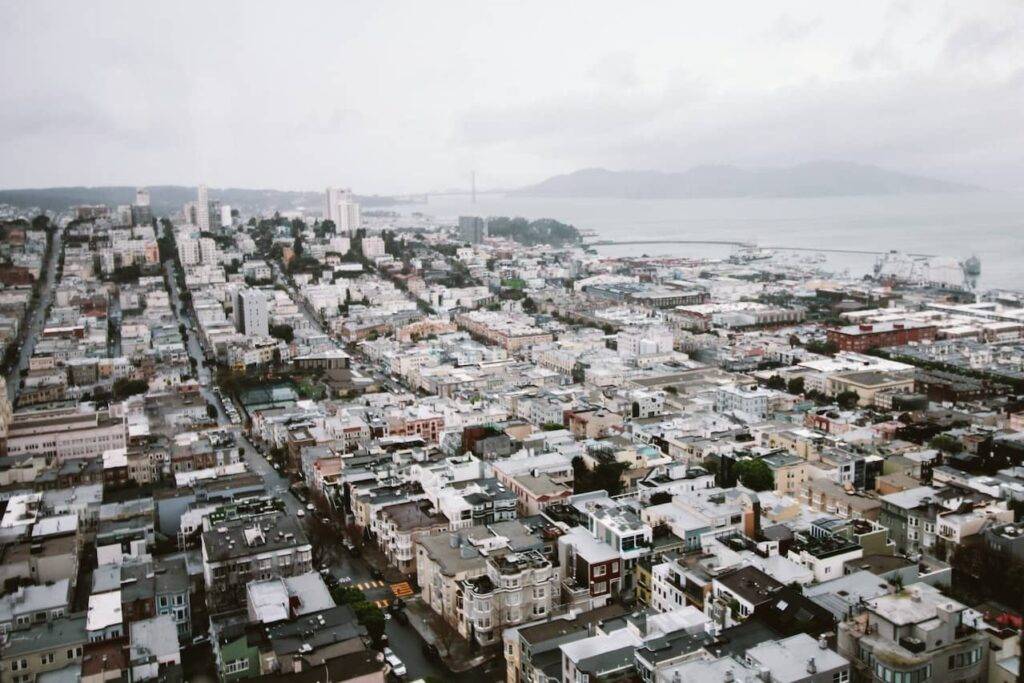 Are There Too Many Realtors in San Francisco?
The opinion piece from Business Insider describes a peculiar predicament throughout the United States:
It's really, really—really!—easy to become a real estate agent.
In most states, including California, all it takes is a few hundred bucks, a couple of weeks of coursework, and voila! You're licensed to help people make one of the biggest financial decisions of their lives. Case in point: there are over 5,000 licensed real estate agents in San Francisco alone. You can barely throw a rock without hitting one! (But, y'know, please don't.)
Not only is it really easy to become a real estate agent in San Francisco, but it's actually quite difficult and time-consuming to become a really good SF Realtor, one who truly generates value for her clients. So, what does that entail?
How to Train Your Top SF Realtor
Becoming one of the best Realtors in San Francisco takes years of local expertise, transactional experience, marketing, networking, communication, and time/team management skills, plus everything else that comes with being a small-business owner.
Not to mention, as an agent, we are helping folks to navigate extremely high-stakes, often high-stress situations where emotional intelligence is everything. From CEO to soothsayer, a top agent wears many hats. When it comes time to buy a San Francisco home or sell your home in SF, you want one who wears them all well!
Ok then, how does one distinguish the seasoned huntress from the harmless herbivore? This is the #1 most important skill for any San Francisco home buyer or seller to learn, because hiring the right agent makes all the difference (and hiring the wrong agent is far from harmless).
Keep reading, and we'll give you the resources to identify and partner with the true lions of the industry. Grab your binoculars and let's go!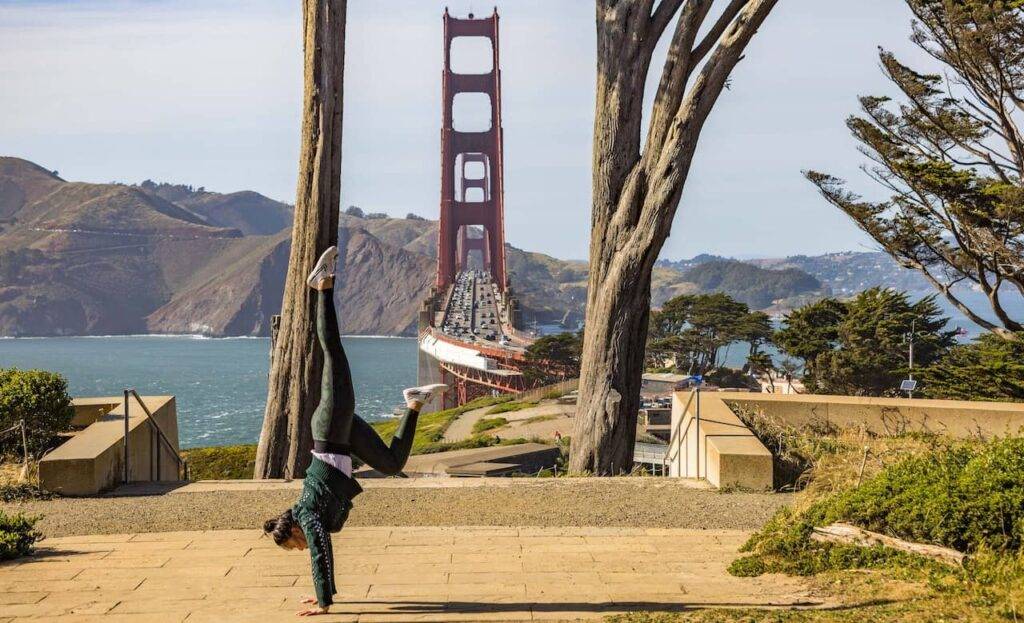 So, You Think You Can Be a San Francisco Realtor?
You're probably right! It's not a high barrier to entry.
But—to steal a line from Jeff Goldblum's character in Jurassic Park—some Realtors "were so preoccupied with whether or not they could, they didn't stop to think if they should."
Now, we're not here to rain on anyone's parade. If you've got the passion and the drive, by all means, go for it! Real estate can be an extremely fulfilling career, meeting and helping all kinds of people in big, tangible ways. And since you are your own boss as an agent, the sky's the limit for self-motivated, hard-working, entrepreneurial folks. But let's talk numbers for a second.
According to Business Insider, "At the end of June [2023], there were roughly 1.6 million registered Realtors in the US — or about 2 ½ Realtors for every available home on the market." With the barrier to entry being so low, there is a huge surplus of agents. And while competition can be a good thing (who doesn't love a good sale?), in the real estate world, it's a double-edged sword. As inexperienced agents crowd the field, it becomes more difficult for prospective clients to find one who will bring real value and expertise to the table.
When you're ready to hire a buyer's agent, or a top San Francisco listing agent to help you sell, remember to do your homework.
The Cost of Hiring an Inexperienced SF Realtor
Bret Weinstein, a broker interviewed in the Business Insider article, put it bluntly: "The general public deserves so much better than what the majority of real estate agents provide."
He's got a point. With the bar set so low to enter the profession, many are lured by the promise of quick cash, especially when the housing market is on the upswing. But here's the catch: Not everyone who gets a license is truly equipped to guide you through the intricate process of buying or selling a home.
Think about it. In most states, becoming an agent requires just a few weeks of coursework and a passing grade on a multiple-choice test. To draw a comparison, real estate appraisers, who play a crucial role in determining a home's value, undergo substantially more training. In places like Texas, while appraisers need 150 hours of education and 1,000 hours of supervised experience, aspiring agents only need 180 classroom hours, with no hands-on experience. It's like comparing a weekend warrior to an Olympic athlete.
And the consequences? They're real. The Consumer Federation of America highlighted that this surplus of agents poses risks for both the industry and the everyday homebuyer or seller. For consumers, this means potentially shelling out more money for subpar service. Per Business Insider, "a 2015 survey by the real-estate news outlet Inman found that real-estate pros considered 'low-quality agents' to be the industry's biggest challenge."
But it's not just about the money. The emotional toll of a botched deal, the stress of navigating legal hurdles, or the disappointment of missing out on your dream home because of an agent's oversight? Those are costs you can't quantify.
The Great Commission Confusion
Ever wondered why you're shelling out the same commission for a real estate rookie as you would for a 20-year veteran? You're not alone. Listing agents typically charge between 5% and 6% of a home's sale price, regardless of their experience or the quality of service they provide.
+ Where exactly does that commission go, and how much does your agent really take home? For a deeper dive into SF real estate agent commissions and fees, read our blog: Are San Francisco Realtor Fees Worth It?
But here's a silver lining: Good, career real estate agents have a secret weapon—reputation. Our business thrives on word-of-mouth referrals and repeat clients. We're incentivized to go above and beyond, because a satisfied client today can lead to multiple transactions down the road.
On the flip side, for those just looking to make a quick buck, the focus might not be on long-term client satisfaction. This short-term mindset is just another reason to be wary of a part-time or inexperienced agent with no track record of recent success.
So, as you navigate the SF housing market, ask yourself: Are you really getting value for your money?
Not All Agents Are Created Equal
The truth is, while there's a sea of San Francisco real estate agents out there—and many great ones, with whom we have extensive experience working throughout our 20+ years in the local market—not all are equipped to offer the expertise, dedication, and personalized touch you deserve. So, how do you sift through the crowd and find the real gems?
How to Identify the Best San Francisco Realtors
Research is Key: Before diving in, do your homework. Check online reviews, delve into past sales, and scrutinize agent credentials. Platforms like Zillow, Yelp, and even Google can offer insights into an agent's track record and client feedback. Remember, a great agent will have a history that speaks for itself.
Ask the Right Questions: When you're ready to meet potential agents, come prepared with a list of questions. Some starters might include:
How long have you been working in the SF market?
Can you provide references from past clients?
Do you work with a team?
These questions can help gauge an agent's knowledge, commitment and professional support.
Trust but Verify: While personal intuition is invaluable (always trust your gut!), it's essential to back up those feelings with tangible evidence. If something feels off or too good to be true, take a step back and reassess. The right agent will not only feel like a good fit but will have the credentials and track record to back it up.
The Future of Real Estate: What Needs to Change in San Francisco and Beyond?
Much like San Francisco's iconic skyline, real estate is ever-evolving. But as the Business Insider article points out, there are some pressing concerns that need addressing if we're going to create a sensible future for both agents and clients alike. The author makes a few suggestions:
Improving Industry Standards: One of the glaring issues is the ease with which one can become a real estate agent. While enthusiasm is commendable, expertise is crucial. There's a growing call for stricter educational requirements, more rigorous exams, and a more comprehensive vetting process. After all, we're talking about guiding individuals through one of the most significant financial decisions of their lives. Is it crazy to think the bar could be set a tad higher?
A Call to the National Association of Realtors (NAR): As the leading voice in the industry, the NAR has a pivotal role to play in elevating and protecting the profession. This could potentially mean offering advanced training programs, setting stricter membership criteria, or even advocating for legislative changes. The goal is to ensure that every Realtor wearing their badge truly represents the gold standard in real estate.
A New Approach to Training: What if we treated real estate like other professions? Imagine a world where aspiring agents undergo internships, get hands-on training under seasoned mentors, and are continually updated on market trends and legal changes. (These are things that good new agents on good teams already do—but they are not required.) Such a system would not only produce better-equipped agents but also instill greater confidence among clients.
Final Thoughts: Navigating SF Realty
Success in San Francisco real estate is not just about location or even the sale price—it's about making informed choices every step of the way. While the journey can seem overwhelming, the right knowledge and a trusted agent by your side can make all the difference.
If you have a question about SF Bay Area real estate, click here to contact us. At no obligation, we are happy to discuss your personal situation. We look forward to speaking with you.
Keep the Insights Coming: For a deeper dive into the SF real estate pulse, subscribe to the twice-monthly Vivre Real Estate newsletter. Your information is always safe and private with us. Stay updated, stay informed, stay in touch!