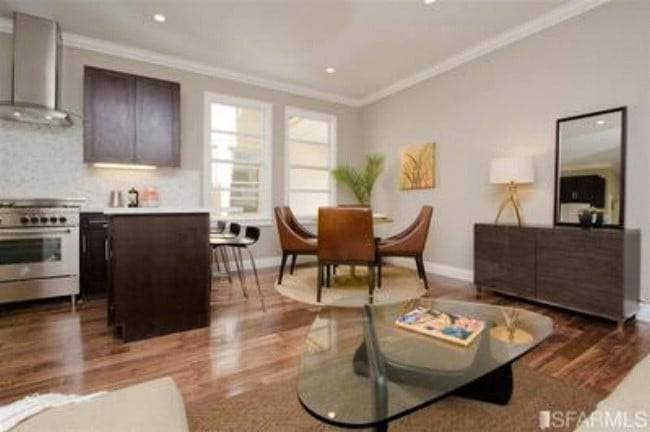 After seeing a lull 2009 through 2011, the Tenancy-in-Common market is starting to gear back up, slowly.  And while we're definitely still babying that clutch in first, there are some great TICs selling and currently on the market.  Fractional TIC financing is still readily available and rates have come back down to our atmosphere.  Here are a few great TICs to get your motor running:
589 Francisco $599,000 Completely remodeled two-bedroom, two-bath in coveted North Beach. Chef's kitchen with top-of-the-line appliances, marble baths.  Parking available to be purchased in the building.
2077 Golden Gate $699,000 Two-plus-bedroom NoPa flat in a gorgeous Eastlake Stick Victorian. Two remodeled baths, one-car garaged parking, remodeled kitchen, two fireplaces and high ceilings.
1629 Beach $1,700,000 Huge Marina flat.  Three bedrooms and three baths on the main level with a master suite with fireplace on the pent-level.  Ton's of 1930s charm.  Two-car parking.
…Sign up to read this article and more in the new issue of MarketTracker, courtesy of Zephyr Real Estate. Also in this issue:
Most Recent Sales
San Francisco Market Overview
Plan C Online Resource
Spotlight on NoPa
Want Zephyr Market Tracker in your inbox every 2 weeks? Sign up for local San Francisco real estate updates via RSS or email delivery for neighborhoods like Noe Valley, Bernal Heights, Hayes Valley, Mission Bay, Mission Dolores and all SF neighborhoods?